Latest news

March - October, 2023
CVBA Monthly Meetings: Check back soon for details

October, 2023
Introduction to Beekeeping Course: CVBA presents a County of Albemarle sponsored course for new or prospective beekeepers coordinated by Albemarle Parks and Recreation.

Registration is open NOW! Register.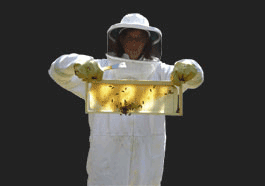 Welcome to our website

Central Virginia Beekeepers Association (CVBA)
is a community based group that encourages and supports beekeeping in Central Virginia. Here you can find out more about what CVBA does to promote beekeeping such as helping beginning beekeepers, providing mentorship and community outreach. We also provide information on local beekeeping and resources for beekeepers.
About us

The Central Virginia Beekeepers Association was founded around 1982 by long-time beekeepers Harry Tenny and Charlie Smith and relative newbie, Faith Andrews Bedford. Charlie's father had been a member of a beekeepers group that had thrived in the area about 20-30 years previous and had inspired his son to take up the hobby. Harry, an area car dealer, kept his hives on his farm near the James and Faith was a backyard beekeeper in Ivy. How the three met is lost in the mists of time. But their enthusiasm for bees prompted them to seek support from the County for the use of a room at the Country Office Building in which to hold evening meetings. A small notice in the newspaper brought out about 16 people -- a number beyond the founders' wildest dreams. It was as though there had been a pent up need for such an organization that just exploded with enthusiasm. Early members were those who had kept bees for fifty years or more and those who were eager to take up the hobby. Some had over 100 hives and others were just building their first.

Early presidents were Faith Andrews Bedford, Vicki Brunges (appropriately, an entomologist) and Lorraine Wingfield (who built our exhibition cage for the Fair). Our longest termed president, Brian Gallagher, served until 2016. Kent Rademacher, Len Soika and current president, Ken Hall, have served since. The Albemarle County Fair began (or was resurrected) about the same time as the beekeepers association and it was not long before our group became a treasured part of this wonderful community activity. Almost since it inception the club has provided speakers for the community and a "swarm list" of beekeepers who would remove swarms -- free hanging or nested in trees, houses and cavities. The number of members has steadily climbed over the past twenty-five years which has delighted its founders.

•

Bee-come A Member!


•

Monthly Meetings


•

Beginner Beekeeping Course


Swarm Removal